we were in the gold room where everyone finally gets what they want, so i said
what do you want sweetheart? and you said kiss me. here i am leaving you clues.
i am singing now while rome burns. we are all just trying to be holy.
my applejack, my silent night, just mash your lips against me.
WE ARE ALL GOING FORWARD. NONE OF US ARE GOING BACK.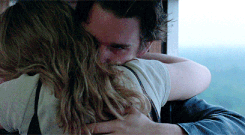 candela. 19. she/they

argentina, libra sun + aries moon, white, bi